FAQs
Questions?
Direct all questions to the education department at: How do I purchase a presentation?
Starting from the home page, use the buttons to navigate to a presentation title that interests you. Hover over the presentation and click "Add to Cart"

What do I receive when I purchase a product from the Obesity Medicine Academy?
You will receive a video-based presentation. In some cases, you will also receive supplemental materials that you can access in your account.

Is every presentation worth CME/CE credit?
Yes, you can earn CME/CE credit for any presentation purchased in the Obesity Medicine Academy. Before purchasing, read the description of the presentation to learn how much CME/CE credit it is worth. To earn your credit, you must take and pass a quiz for each presentation you purchase.

How do I earn CME/CE credit?
After purchasing and watching a presentation, take the quiz for credit. You can take the quiz directly in the Obesity Medicine Academy. Once you pass the quiz, you can download your certificate.

How do I get my CME/CE certificate?
After you pass the quiz for the presentation you purchased, visit My CME Credit to access your certificate.

Do members get a discount in the Obesity Medicine Academy?
Yes. To ensure you get the reduced rate, ensure you log in using the email address OMA has on file. (This is the same email address you always use to log in to your OMA profile.)

I thought I was a member of OMA, but I'm not getting the discounted rate. What do I do?
Your membership may have lapsed. You can renew your membership online or contact OMA at info@obesitymedicine.org to help you renew. Don't forget to renew your membership annually to ensure you always get the discounted rate in the Obesity Medicine Academy!

What if I don't remember the email address or password for my OMA profile?
If you can't remember your password, click the "Forgot Your Password?" link on the login page. You may also contact OMA at info@obesitymedicine.org to help you if you forgot your email address or password.

How soon after live conferences are the recordings uploaded to the Obesity Medicine Academy?
Allow about four weeks after live conferences for recordings to be uploaded.

Can I get a refund?
All purchases are final. OMA will not refund purchases except if 1) you made duplicate purchases of the same presentation, or 2) you experience a technical issue while purchasing that cannot be resolved within 24 hours. Requests for refunds must be submitted to cme@obesitymedicine.org.

Can I share the materials I purchase in the Obesity Medicine Academy?
All downloadable materials available to you after purchasing a presentation are for your use only. They may not be redistributed, reproduced, or otherwise shared without written consent from the Obesity Medicine Association.
| Access Date | Quiz Result | Score | Actions |
| --- | --- | --- | --- |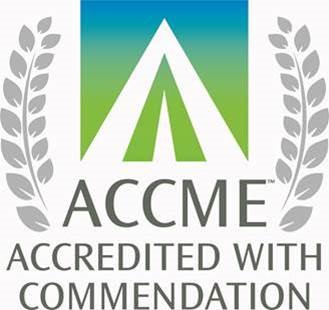 Technical Help
If you are using Internet Explorer, try a different browser.
You may need to refresh your browser.
Click here to email the education team for more help